On 1st September 2014 Edwin Chota and three indigenous Asháninka leaders were murdered while defending their forests. They had been denouncing the increasingly violent illegal loggers operating on their ancestral lands for over a decade with little recognition from the government. Through their widows, family and friends we learn about their ongoing fight for land titles. This story is one of many examples of Indigenous Peoples defending their forests and paying the ultimate sacrifice.
Saweto is an Asháninka village on the Alto Tamaya river in Peru, near the Brazilian border. It is understood that Saweto's inhabitants arrived in the region after being forcibly taken there during the rubber boom of the early 20th century, and communities along the Tamaya river generally trace their arrival there to the 1940s. Traditionally the Asháninka lived more dispersed than at present, however in the past decades the Saweto community has joined together in order to gain legal recognition,  protect their territory from the threats of illegal logging, and secure school education.

In the early 2000s the Peruvian government approved Forest Law 27308, which opening the Amazon for logging concessions. Through a public tendering process in 2002 five concessions were granted that overlapped with the Alto Tamaya-Saweto community's ancestral territory. No attempt was made to find out who lived on these lands or consult the indigenous communities residing there, in direct contradiction of Peru's obligations to Free, Prior and Informed Consent (FPIC) under ILO Convention 169. The concessions brought not only formal logging, but illegal logging as well.

With a population of 45,000, the Asháninka are the second largest indigenous group in Perú and they live throughout the central Amazonian region. Just a small proportion of the population live on the Brazilian side of the border. The Asháninka language belongs to the pre-Andean Arawak linguistic family, which is the largest language family in South America. Asháninka means 'my relatives', 'my people' or 'my nation' and is their preferred name.

Their typical dress is the Cushma, a long piece of fabric with an opening in the centre for the head, which goes from front to back for men and from side to side for women.

The Struggle for Land Title

From October 2002 Saweto began seeking legal title to their lands through the Ucayali regional government. In April 2003 it was officially recognised as a Native Community, a necessary prerequisite to begin the titling process. However, in order for Saweto to receive its land title, it needed the government to annul the concessions overlapping its territories. Until then they were not legally entitled to stop the loggers removing wood from their forests. Later that year Peru's National Institute of Natural Resources (INRENA) recommended Saweto's titling but reported that neither the titling agency PETT nor INRENA had sufficient financial resources to complete the titling process. Instead they told Edwin Chota, one of Saweto's leaders, to reach an agreement himself with the owners of the timber concessions located on the community's ancestral lands. The community nevertheless persisted in pursuing the title and Chota visited numerous authorities in Pucallpa and Lima over the following years, denouncing the illegal logging taking place in their forests.

In 2005 Edwin Chota requested protection from the Governor of Ucayali for himself and his family because of increasing death threats from the loggers. Regardless he continued to report the loggers, naming them individually on various occasions, including those who had already sent death threats to the local leaders. He wrote letters to INRENA, among other government departments, with photographs of the illegal logging camps as well as georeference points. He even added that they had sophisticated arms. When loggers shot at the community's property, this too was reported to the police and the National Ombudsman.

On August 30th 2014, after more than a decade of denunciations, OSINFOR (Supervisory Body for Forest Resources and Wildlife) inspectors finally came to Saweto. They found that in both concessions situated within Saweto's lands there were illegal activities, including the logging of non-authorized species and logging without the correct paperwork or taxes being paid. The resulting report was only published after the assassination of the 4 leaders, Edwin Chota, Jorge Rios, Leoncio Quinticima and Francisco Pinedo on the 1st September. The 4 Asháninka leaders were ambushed and killed while walking to a neighbouring community across the Brazilian border.

After the murder of the four men, the community's women took up the leadership to continue Saweto's struggle to obtain its land titles. In December 2014 Saweto elected the widow of murdered leader Jorge Rios, Ergilia Rengifo, and her daughter, Diana Rios, as President and Treasurer, along with several other women leaders. The increased media pressure following their assassination lead to the Peruvian government finally approving Saweto's title to its 80,000 hectare ancestral territory on January 30, 2015. However, even then there were further issues, with the public registry twice annulling their title, once for technical reasons and once claiming overlap with a mysteriously created palm oil concession, before the title deeds were finally delivered on September 22nd 2015.

The Alex Soros Foundation recognised Saweto in 2014 with its Prize for Environmental and Human Right Activism, which Diana Ríos travelled to New York to receive. The new community leaders remain in a dangerous position, yet they continue the fight against the illegal loggers. Saweto won a strong ruling from the ILO in June 2016, which maintained that Peru had not observed its obligations under Convention 169 and prescribed certain security measures for Saweto and other similar communities. Additionally, in late July 2016, Diana Rios signed an agreement with Manuel Pulgar, the minister of environment, to implement a project with national climate change mitigation funds. This is a big opportunity for Saweto and will bring a lot more State presence to the area. Discussions with the Ministry of Housing are also soon to bring electricity and phone service to the community.

Land Titling Process in Peru

Peruvian law recognises the legal rights and autonomous status of Native Communities. It "guarantees the integrity of land property of these communities" and is obligated to demarcate and title the lands, including lands used for collecting forest resources, not just habitation (Law 22175). It also ratified ILO Convention 169 in 1993, which outlines certain economic, social, territorial and cultural rights of indigenous peoples.

Despite these legal recognitions, in practice there are a staggering 27 stages to the bureaucratic process for indigenous forest communities in Peru to obtain formal land titles to their ancestral territories, including the delivery of samples of earth from the lands in question to Lima for testing.

Violence against Indigenous Environmental Defenders

The assassination of Edwin Chota and his Asháninka compatriots is unfortunately not an isolated case. The 2014 report by Global Witness 'Peru's Deadly Environment' placed Peru as the world's fourth most dangerous country for environmental defenders, behind Brazil, Honduras and the Philippines. Their report the following year 'On Dangerous Ground' found it still to be the fourth deadliest country, this time after Brazil, the Philippines and Colombia.

In 2013 the murder of Mauro Pio Peña, another indigenous leader who spoke out against illegal logging, received much media coverage and brought forest governance issues to the fore. Two years later Alfredo Ernesto Vracko Neuenschwander was shot in his home in Madre de Dios after receiving repeated death threats over his work against forest invasions by illegal gold miners. Between 2002 and 2014, at least 57 such activists were killed in Peru, over half of whom died in the last four of those years.

Violence against environmental defenders is reaching "epidemic" levels worldwide, as UN special rapporteur Victoria Tauli-Corpuz commented during a visit to Brazil in March 2016, with indigenous peoples particularly badly affected. The Peruvian government needs to address the impunity with which such violent attacks are committed and take urgent steps to secure the safety of those taking action to protect its forests. At present this seems far off, with still no one brought to justice for the murders of Chota, Rios, Quinticima and Pinedo.

Killed for defending their forests
00:00:00 to 00:02:02
In 2014 Edwin Chota and 3 other indigenous Asháninka leaders were murdered defending their territories and their forests from illegal loggers. They had received threats for 12 years and never received support from the authorities nor land titles. They are considered heroes in their communities, which need such dedicated leaders willing to fight, whatever the cost.

Dangers remain for those whom the law does not protect
00:02:03 to 03:42
Footage from 2013 shows Edwin Chota talking about those business people that threaten them with death. The law doesn't protect those in the forest, leaving them exposed to threats when they try to protect themselves. The dangers continue and other communities that denounce the loggers are being threatened, such as the neighbouring Tomajao community. They desperately need land titles to assert themselves and protect their land from the loggers.

Confronting illegal logging
03:43 to 00:04:47
They visit the sites of illegal logging, however it is dangerous and they need to be very careful. When they confront illegal loggers there are no police or other authorities and the loggers show them no respect because they cannot produce land titles.

The families will keep fighting
00:04:48 to 00:06:07
If the community had had land titles the murder of those 4 leaders might never have happened. Hopefully the families can keep fighting, get their documentation and live peacefully. They will be able to achieve many things with these titles because indigenous peoples are the best conservationists. The families will not let their dreams die with them.

The government can protect environmental defenders by providing land titles
00:06:08 to 00:07:05
Ergilia Rengifo Lopez, widow of Jorge Rios Perez, goes to Lima to continue fighting for their land title. She represents both her community of Alto-Tamayo Saweto and the other widows. The communities will continue to protect their forests, whatever the cost. The government can help by ensuring justice and providing land titles to indigenous peoples.

Further reading and references
Awards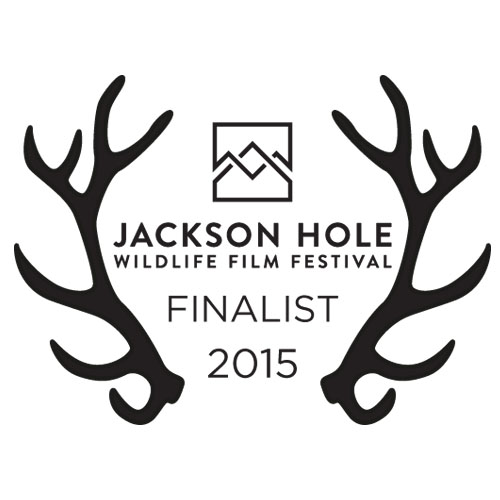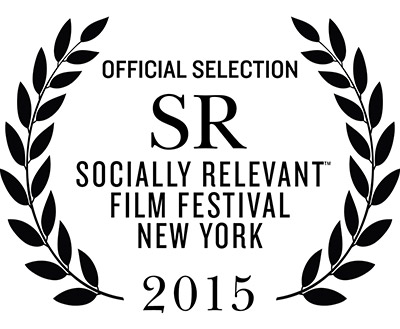 Our Fight premiered simultaneously at the Alex Soros Award in New York and press conference in Lima in 2014. Since then it has been recognised by Socially Relevant Films Festival, screened at the HorYou Cannes Film Festival and was awarded Best Limited Series – Short Film at the Jackson Hole Film Festival 2015. It has been shown in Senegal, Slovenia, Spain & Indonesia.

Following increased publicity the widows & Diana participated in COP20 in Lima where they met with Peruvian Government officials. Saweto was officially awarded its land title in February 2015 but Peruvian lawmakers have been slowing the process since.