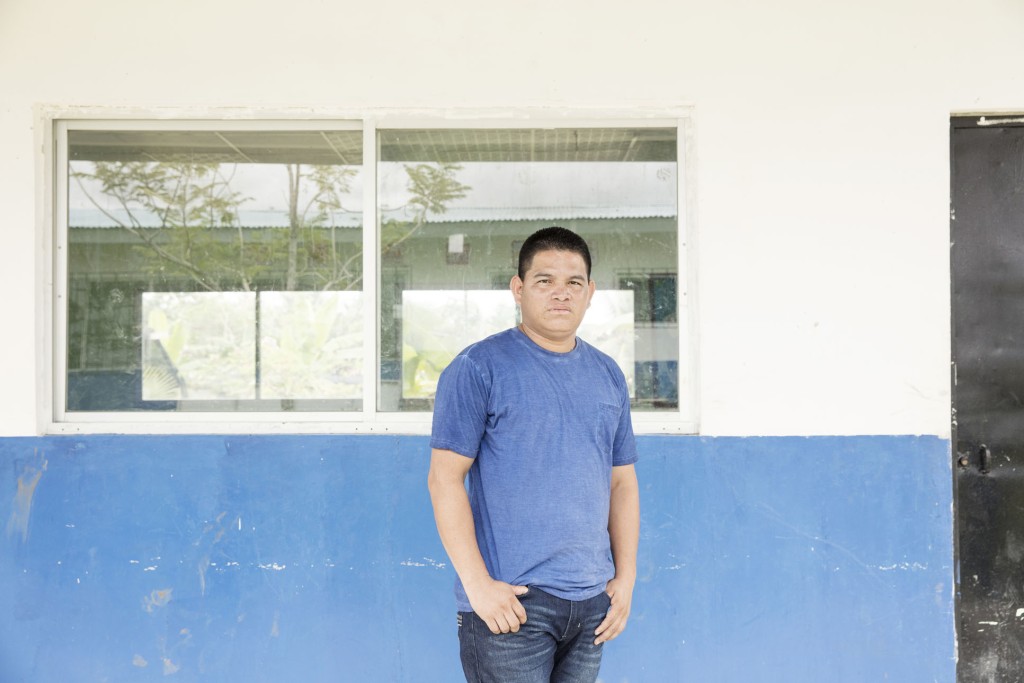 Rodolfo Cunampio Salazar
Country of Origin: Panama
General Leader of Alto Bayano, a territory which is located on the edges of the hydroelectric dam of Lake Bayano.
In 1975 we were forcibly displaced, by which we lost land, sacred sites, natural resources and ancestral knowledge, all for a so-called development of the country. They were going to support us in many ways, which in the end was a deception from the government. We moved to other territories where they left us to our fate, and it is there  that 3 communities were born which form the base of the Congress Ipetí Embera, Maje Cordillera and Piriati Embera.
My late father was the one who instilled in me the process of struggle, that we were the generation who had to face this situation as Embera and eradicate the discrimination that we have suffered as indigenous peoples. 
I will continue fighting for the right to have a free, restored and strengthened territory; the right to have to have an education faithful to my cultural identity assuring that the next generations don't forget their culture; and to elaborate programs and projects that increase the economic income in our population, without putting the use of natural resources as a whole at risk.