This is the last part of four blog series about "Stockholm+50 Experience Diary", written by Elizabeth Swanson Andi. She is an indigenous impact storyteller, photographer, and part of the INUTW team. Learn more about her experience during the event Stockholm+50, held on the 2nd and 3rd of June, 2022.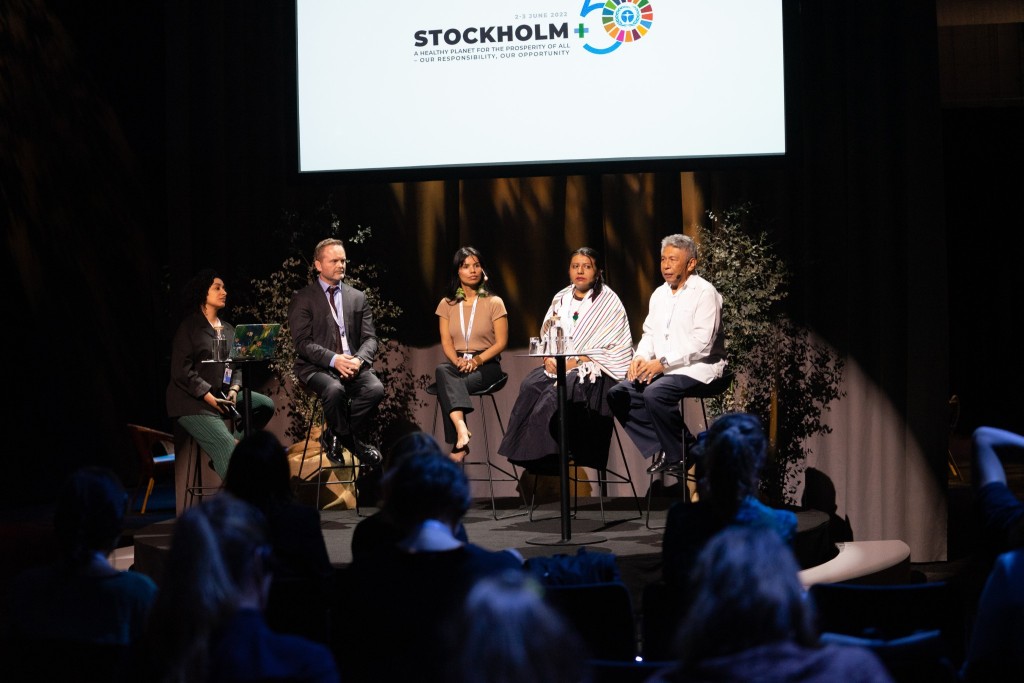 Stockholm+50, well I still have many questions but there is one that itches my mind the most whenever I attend conferences. Were our efforts to come here worth anything? The generations before us have come a long way fighting, but for how long will the generations ahead still have to fight? We have again demanded for reparations, not asking for something new or more than others, just what is owed to us. We deserve reparations, we deserve space for healing, we deserve rest, we deserve joy. The earth deserves reparations, healing, rest, and joy.
I felt so much anxiety about what was to come but a part of me remained optimistic. For us, indigenous peoples, being able to be at this conference was incredibly important and the interactions we had with many just might have served as the catalysts for change that we need. Sharing our stories and first hand experiences in person is sharing the voice of the land and people we are from. Although there were few of us physically there, our voices represented many and being able to have experience this gave me hope. The power in being together is like no other. Between photographing, processing events, feeling frustrations and traumas and at the same time joy there were many testimonies and narratives that really inspired me during this conference.
During the last few hours of this conference I began to feel homesick, I began to daydream of floating and being held by my home river, the Napo River. Soon, I was to return back home, to what has always felt like the safest place on earth, but no longer is. Home where land and people are one; where people, animals, plants, birds, insects, stones, rivers are all living bodies; where 'the forest is alive' just as we are alive. To those who are here with me at this moment, I ask you to remember us.
Remember, we are the land, somos la tierra. Remember, for land for life we rise–Allpamanda, Kawsaymanda Hatarishun. Remember that you and I…you and us, we are connected and we have a responsibility to take care of each other. Remember that we are all in need of healing, and healing the earth also means healing each other.
This blog was written by