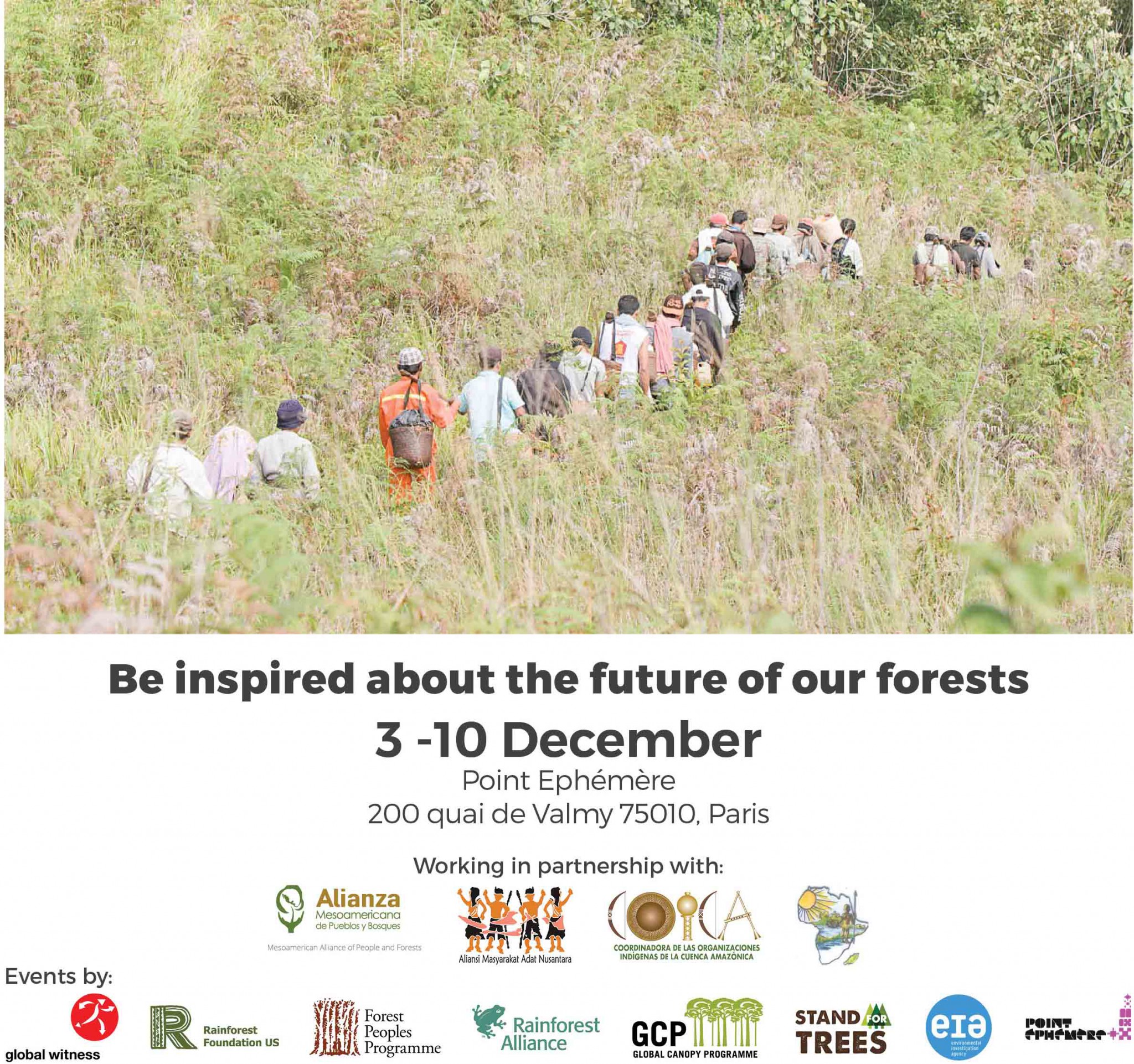 19 November – L'entrepot
Ten days before COP we are hosting an important debate on the role of indigenous peoples in protecting the world's forests and the fight against climate change.
We will be joined by Diana Rios, from Peru, Mina Setra from Indonesia and Cándido Mezúa from Panama.
Find out more about the event here.
---
20 November 20:30 – LCP AN
"Indigenous Peoples: Our fight – If Not Us Then Who", the 52 minute documentary will be aired on terrestrial TV channel LCP AN during Droit De Suite.
The programme will be hosted by Jean-Pierre Gratien and will be followed by a 30′ debate with experts and deputies. You can live tweet using #DdS.
This is a huge opportunity to reach audiences far beyond anything we have been able to achieve before. Will you tell all your friends and contacts to tune in? We will be running a targeted social media campaign at the same time. Let's get this issue into french homes across the country just before COP starts.
---
26 November – Freedom
New film looking at the Quilombola community in Brazil in their fight for land rights
---
28 November – 'Sanctuary' film release
New film exposing land rights abuses in DRC is released on 18th alongside a press briefing event in Kinshasa by RRN.
---
1 December – 'Hope' film release
Mina Setra releases a new film on the impacts of climate change on the Sungai Utik community in Kalimantan at a special conference at Musee de L'Homme in Paris.
---
3-10 December Point Ephemere
We are pulling together a fantastic series of events with our indigenous partners and more than 15 NGOs all exploring indigenous peoples and forests during COP in the centre of Paris. Come visit an inspiring photographic exhibition or watch short films in our screening room upstairs. Speak to indigenous leaders about their stories. Learn about your consumption at our ethical consumer day on December 6. Speak to Equator Prize winners. Learn about the different technology being used by indigenous groups across the world to map their territory. What is it like to be on the front line of deforestation? What is it like to be at the other end of the supply chain?
Point Ephemere will be an informal relaxing space for indigenous groups and other COP delegates to unwind in the city centre in an inspiring environment.
We are confirming our schedule in a matter of days – reserve your place today. Help us share this event as far and wide as you can.