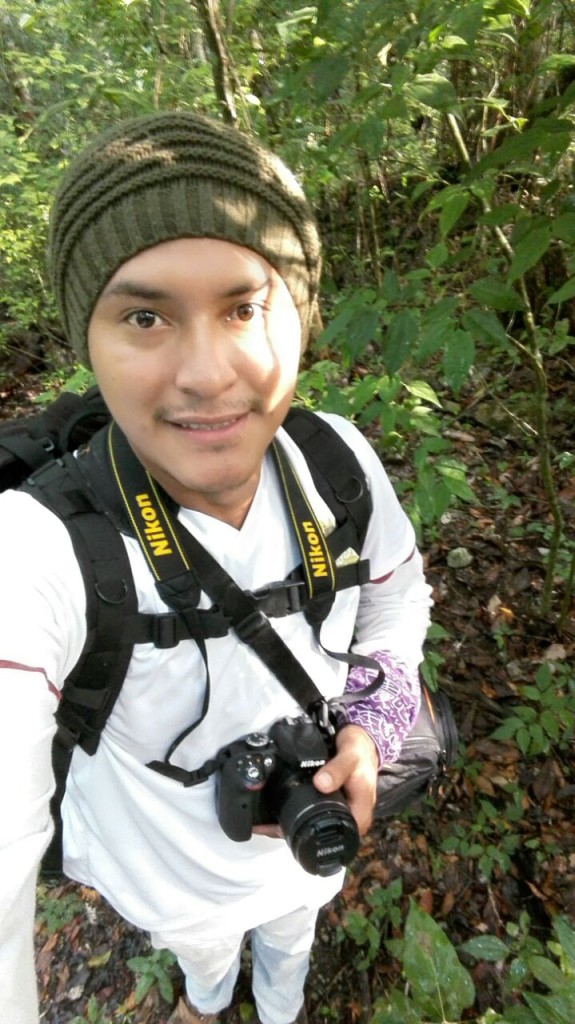 Ginger Sanchez
Country of Origin: Guatemala
Ginger heads up communications for the Forestry Association San Andrés Petén (AFISAP), a member organisation of the Association of Forestry Communities of the Petén (ACOFOP) in northeastern Guatemala. He has represented the Mesoamerican peoples and territories and other grassroots community organisations in various fields of community work.
Ginger is a proactive youth leader and has participated in exchanges about the community forest management model and community radio in Chisec, Cobán, the indigenous organisation of the Q'eqchi people. He has studied courses in Communication for the Protection and Conservation of the Forests and the Biodiversity of the Maya Biosphere Reserve and in Journalism and Inequality, with Guatemalan experts in defense of free expression and the right of indigenous peoples of Guatemala.

He participated in a workshop 'radio reports' in the Guatemalan Federation of Radio Schools FGER in Guatemala City, given by "Our Voices", with representatives of the different countries of Central America. He also participated in the workshop in Community Photographic Expression, organised by the National Alliance of Peoples and Forests Utz' Che'.

He participated in the VII exchange of IAF grantee partners in Guatemala, making his presentation about his experience and what he learnt in the Diploma 'Journalism and Inequality' co-financed by IAF and Oxfam.

Ginger gives awareness raising talks in primary and secondary schools, to spread the knowledge about Sustainable Forestry Management, Conservation and Protection of the forests in the Mayan Biosphere Reserve, teaching about the big impacts in places where there is no Community Forestry Governance.
He publishes through his facebook page 'Ginger Youtuber' and youtube channel.