The humble babassu palm provides a livelihood for communities of women across North Eastern Brazil. Bread, charcoal, oil and soap are produced from the nut and husk; the surplus is sold on. But production has not always been so peaceful. Babassu: Brazil's Warrior Women tells the story of the hard battle to maintain these communities' way of life. In the face of intimidation and threats from farmers for years, Babassu women have negotiated their own terms; creating a grassroots movement and establishing the 'Free Babassu Law' in seven states. The law gives landless coconut gatherers rights to collect from palm groves. These inspiring women are now able to plan for the long-term, diversifying their business and securing their future. They fight for their families, their forests and the Amazon as a whole.
Interesting facts & key figures

400,000 women extract babassu palm in Brazil with ¾ of them in the states of Maranhão, Piauí, Tocantins and Pará.
Community mapping has now shown that the babassu palm trees cover, with different densities, more than 25 million hectares across four states.
The babassu palm grows up to 20 or 30 m tall and can be 30-40 cm in width. Their fruits are like small, 6-15 cm long, pointed coconuts.
The fruits may contain between two and five almonds
Babassu palm trees begin to produce fruit after 7-10 years and end at 35, with a productivity of 2.2-15.6 tons of fruit per ha/year.
Characteristics and uses of babassu palm

The babassu palm is common throughout the southern edges of Amazônia from the Atlantic Ocean to Bolivia, as well as throughout eastern and central Amazônia and northward to the Guianas.

Because babassu trees grow in dense forests, the collection and transportation of the nuts is difficult. Machines have been developed to crack the hard shell and remove the kernels from the nut, but most of the kernel removal is still done by hand.

There are 28 edible and chemical products that can be made from the babassu palm. Babassu oil is used as a food in cooking, as a fuel and a lubricant or may be used to make soap and cosmetics. Palm hearts are extracted from the tree for food and a juice pressed from the rachis is used as medicine for its antiseptic and styptic properties

Babassu oil contains lauric and myristic acids, fatty acids that are very good for hair and skin. Lauric acid is very low in toxicity, making it a good choice for use in soaps and shampoos. Lauric and myristic acids draw body heat, lending babassu oil what herbalist call coolant and refrigerant qualities. It cools down the skin and scalp, making it useful in the summer or when using heat appliances on the hair. It is a great source of vitamin E and has anti-inflammatory properties.

Current threats to babassu nut breakers

For the babassu nut breakers, landowners have often blocked access to the babassu palm trees, including with violence and by imposing illegal charges for the collected nuts. The increased size of large landholdings, especially for large-scale agricultural monocultures, has worsened this situation and has been accompanied by environmental degradation through deforestation. Huge areas of babassu have been cut down for cattle-ranching, logging or for eucalyptus, teak, soy, sugarcane, palm oil and bamboo plantations, while more and more of the standing forests are being fenced off. Babassu forests are also knocked down to make charcoal to produce pig iron and steel, to feed animals and to make way for fish farms. The women further face exploitation by intermediaries to whom they sell their products (primarily shelled nuts). These local merchants not only offer low prices, but often modify their scales or require that the nuts be traded for lower value products rather than cash payment.

Growth of women's grassroots movement

The construction of a babassu nut breaker grassroots movement has emerged because of intense conflicts between them and both the so-called 'farmers' who privatise the land, preventing free access to the babassu groves, and private companies. By the late 1980s the nut breakers movement began to organise around these confrontations over access and common use of babassu forests.

The Interstate Movement of Babassu Breakers – MIQCB was first formed in 1991. It is organised into 6 Regions, with 24 women elected in Interstate Meetings every three years.

The political pressure exerted by the nut breakers' grassroots campaigning has succeeded in gaining the adoption of the Free Babassu Laws, which grant access to the babassu groves in 17 municipalities of the States of Maranhão, Pará and Tocantins. The nut breakers have also formed cooperatives for the production and sale of fair trade babassu by-products, such as soap, mesocarp (Orbignya phalerata, Arecaceae), handicrafts and oil and remain engaged in dialogue with Brazil's government over policies for traditional peoples.

The precedent established by the passage of the Free Babassu Laws by legislative bodies within Brazilian jurisdictions, regulating the activities of large landowners and granting shared-use access to babassu groves, is invaluable. This process contains important lessons that can be shared in order to strengthen the land rights struggle of many peoples and communities which experience similar challenges. The free babassu laws ensure not only the preservation of babassu palms in private areas, but also the free access to the babassu palms in these areas without authorization from or any kind of payment to the landlord. This is a major milestone for the rights of traditional peoples in Brazil to natural resources.

Babassu nut breaking is generally carried out by women and children, while men in these communities typically work in agriculture and in transporting the babassu fruits to the home for breaking at a later time. During the land conflicts, while men fought with the landowners in the villages it was the women who organised the legal battle that resulted in the Free Babassu Laws. As a result of their organizing, women's status as a social group in Brazil has been strengthened and women have won more rights and power within the political system.

Brazil's Warrior Women Nut Breakers Introduce the Babassu Nut
00:00:00 to 00:02:15
Who are the Babassu nut breakers? What do they use this nut for? What is at stake in their fight for access to the Babassu forests? The film begins showing the women at work breaking the babassu nuts and describing its health benefits and culinary uses. Rosa Barbosa De Sousa emphasises the importance the babassu nut has had to her and her family through her entire life. Maria de Jesus Ferreira Bringelo roasts babassu oil for food in her home; the rest is used for cleaning products and sold.

Threats to the Nut Breakers
00:02.28 to 00:03:55
There have been many threats to the women's access to the Babassu forests. They were threatened and attacked by those wanting to stop them and their way of life. Maria Do Socorro tells of a community destroyed; attackers raped a woman and then left her to be eaten by animals.

Struggle for Access
00:03:56 to 00:04:45
The women started a grassroots movement to fight these threats, gaining momentum at a regional level. The long struggle of the women's movement established the "Free Babassu Law" in municipalities, protecting the babassu forests and giving the landless babassu nut gatherers free access. By uniting and organising, the women creative power, together theyo achieve social change.

Growing their Business
00:04:46 to 00:06:56
With the security of the Free Babassu Law, the women can now develop their fair trade business, diversifying production to sell juice to school lunch providers. They are providing for their families and protecting the forests in this borderland between the Cerrado and the Amazon, as well benefiting the Amazon basin as a whole.

Hill, David (2015) Meet the 'babassu breakers' on Brazil's 'new agricultural frontier' http://www.theguardian.com/environment/andes-to-the-amazon/2015/sep/01/babassu-breakers-brazils-agricultural-frontier

ActionAid Article: One minute with Dona Dijé of the Brazil Babassu Nutbreakers http://www.actionaidusa.org/2016/04/one-minute-dona-dije-brazil-babassu-nutbreakers

Carvalho Martins, C., (2014) Organizational forms of the Babassu coconut breakers in a context of mobilization, https://ifnotusthenwho.me/story/babassu-brazils-warrior-women/

Ramos et al. (2016) The Struggle of Babassu Nut Breakers in Brazil for Access to Land, Territory, and Natural Resources: A Case for Implementing the Tenure Guidelines, ActionAid Brazil and ActionAid USA http://www.actionaid.org.br/sites/files/actionaid/the_struggle_of_babassu_nut_breakers-web.pdf

Miyasaka Porro, N. and Shiraishi Neto, J. (2014) (2014) Coercive Harmony in Land Acquisition: The Gendered Impact of Corporate "Responsibility" in the Brazilian Amazon, Feminist Economics, 20:1, 227-248, Feminist Economics, 20:1, 227-248
Awards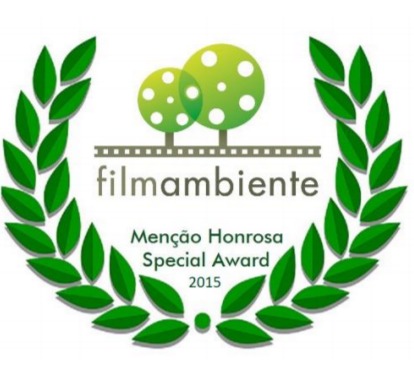 This film has been recognised in the Filmambiente Film Festival and was screened in Rio de Janerio 2015. It has been shown to indigenous leaders in Indonesia and at side events of the UN Climate Week in New York. This story has also been selected by Alimenterre Film Festival, a global festival aimed at French-speaking audiences in October 2016. In February 2017 it was shortlisted for the Women's Voices Now festival.